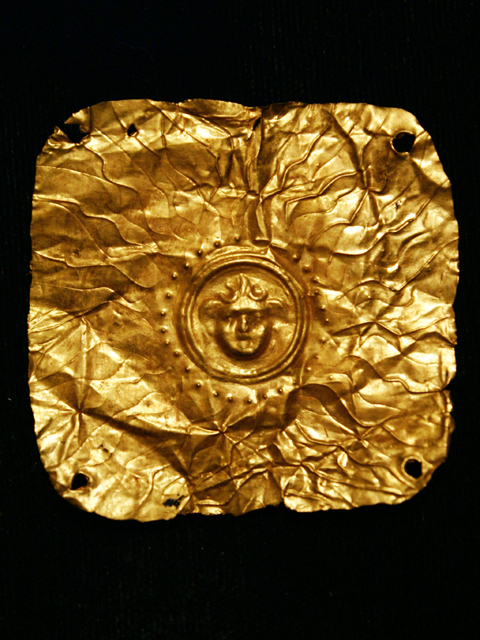 Hellenic Greek Large Gold Repousse Medusa Head RARE
gold, repousse, medusa, hellenistic, greek
Hellenic Greek Large Gold Repousse Medusa Head RARE -- make that VERY VERY RARE.
This has been shown in many exhibits on ancient Hellenistic gold; it was shown at the "Ancient Faces" exhibit for several years.
It is now time for it to return to its rightful owner, who lost it due to sudden death, back in 451 B.C.
Incredibly rare and delicate, this is far beyond the pale of the ordinary antiquity seen on the open market; as a matter of fact, this would not be on the open market, and indeed, technically, it isn't now. It is waiting for its former owner to claim it.
$4500.00