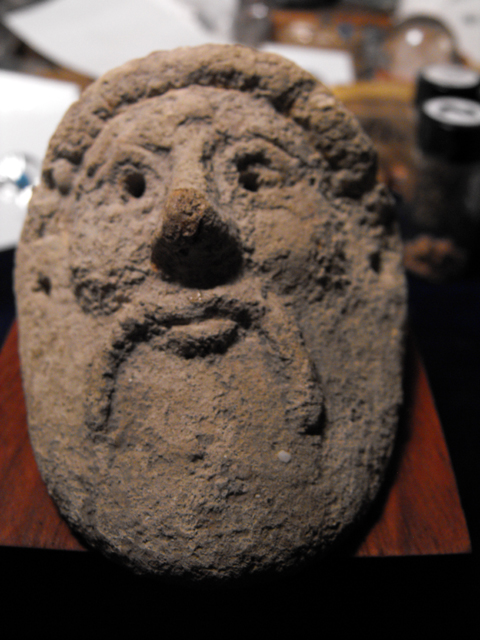 Mask of a King -- Mycaenae, c. 650-450 B.C.
greek, mask, terracotta
Very rare and interesting mask of a king; probably Mycaenae, but its origin and burial site are uncertain. Purchased at a 57th Street Gallery auction in 1959.
This is a fabulous connection piece and is psychometrically very very hot. You will not find anything like this on the open market today.
$2800.00