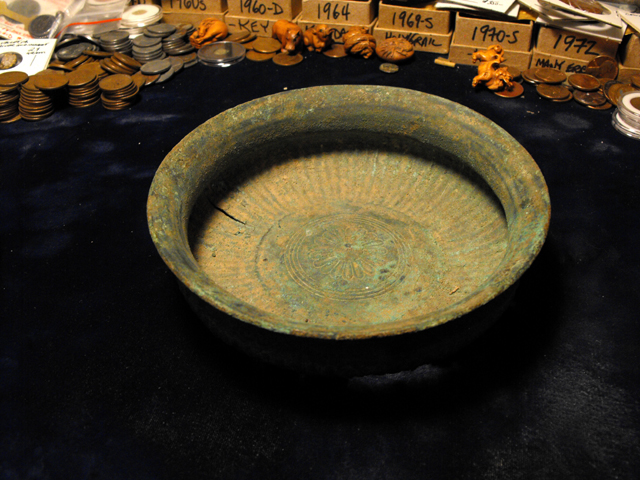 Roman bronze decorated repousse bowl, 200 B.C. - 100 A.D.
bronze, roman, bowl, repousse
This beaten bronze bowl was decorated with repousse, meaning it was hammered alternately from both sides to make the dimensional pattern in its interior.
It has been with me many years now, maintaining a quarter of the cosmos of my pastel studio with equanimity and interest.
NFS